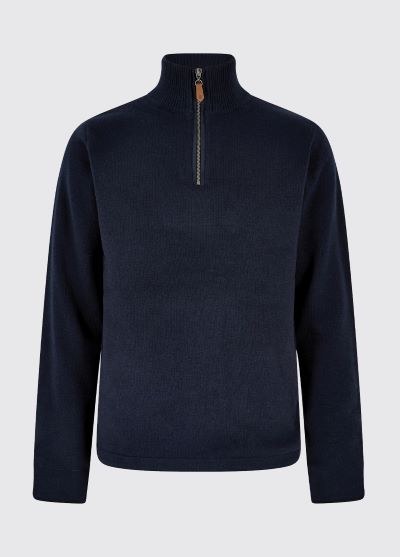 Dubarry
Feeney Zip Neck Sweater Navy
Product Code: MW22461NVYM
€185.00
Description
Yarn: 40% wool, 35% nylon, 25% rayon. 7gg
Certified under the Responsible Wool Standard.
Nylon improves yarn durability, prevents shrinking and enhances pill resistance.
Rayon has a silk-like aesthetic with superb drape and handfeel.
Lining: 100% polyester high density Windproof lining with stretch.
The relaxed fit is designed to suit all outdoor activities.
Drawstring closure at hem keeps you warm and cosy.
Thumb holes on cuffs allow for easy layering and heat retention.
Polysuede trim on pockets and zip

Hand wash recommended.
Suitable for dry cleaning.